Tweet
Name:
Saeed sons enterprises
Posted:
7/5/2020
Website:
www.saeedsonsenterprises.com
Phone:
+923072570825
E-mail:
info@saeedsosnenterprises.com
Location:
Karachi,Pakistan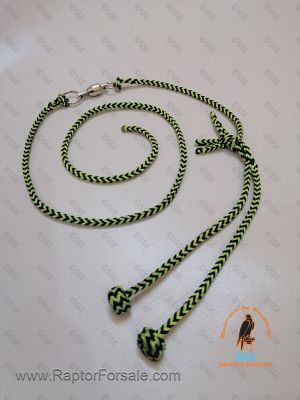 EIGHT STRAND BRAIDED LOOP LEASH COMPLETE SETUP WITH SAMPO SWIVEL
We now offer a New quality hand made eight strand braided "Alymeri" Loop leash setup with extender, jesses, Sampo swivel.
Made of Quality Nylon Material. It's Super strong , durable and Weather resistent. Smooth touching.
All of our gear is tightly braided to keep your bird tangle free and to prevent snagged talons
The braided jesses prefectly fit through anklet grommets.
~Small (: Jesses & extender 5" long . leash 24").For Kestrel Merlin sizes birds.
~Medium : ( jesses & extender 7" long and leash 36″ long).Use for Peregrine/Gryfalcon/tercel Harris' size raptors.
~Large : ( jesses & extender 8" long and leash 40″ long)Use for Red-tails/Gyrkin/female Goshawks/female Harris' size raptors.
PRICE : 30$
FOR ORDER QUANTITY LIKE 20 OR MORE THEN 25$ EACH . FOR MORE INFO CONTACT US
Name:
Gene
Posted:
6/26/2020
E-mail:
BgKhunaBgr@aol.com
Location:
Va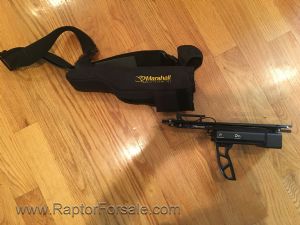 I have an excellent condition Field Marshall 100 for sale that has been used a handful of times and works great. Covers all the 216 frequencies and comes with the Marshall cover case with carry strap.
Here's what Mike's Falconry has to say about it:
FM100 is a single band receiver with full size yagi antenna and we carry this is 216 Mhz frequency. The Field Marshall 100 offers 100 Khz and its range is 216.000 -216.099. And you can use up to 10 transmitters on this one band width of 216 Mhz.The Field Marshall 100 receiver does not rely on crystals to determine the frequencies it can find. The all digital circuit allows this receiver to pick up any channels in the available band width.This premium tracking receiver offers more sound volume from any position with speakers on top and bottom, a new ultra-compact heavy-duty case design featuring a "Quick-Release" handle, improved LED front lighting of the control panel for night tracking, improved water resistance for use in wet weather, and the latest generation of Marshall's exclusive collapsible yagi antenna.Also, unique to the Field Marshall is the addition of poyphase filters, our new noise floor reduction technology that reduces the background noise while increasing the effective range and tracking ease.
Brand new this sell's for $694 - Asking $550 with free insured shipping.
Contact me at BgKhunaBgr@aol.com
Name:
Nick Jacinto
Posted:
6/13/2020
E-mail:
Info@naturenick.com
Location:
Long island NY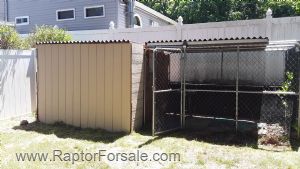 8x8x6' tall Mews and 10'x6'x6' tall weathering yard for sale. The Mews and weathering yard are completely break down. The Mews was designed with L brackets and can be disassembled with a power drill in 30 minutes and reassembled in 30 minutes. The Mews also has two windows with vertical bars and self closing door. The weathering yard has a chain link top and is also completely knock down. ANY reasonable offers considered. Must pick up in Long Island NY. You will need a Uhaul box truck or cargo trailer
Name:
Joe Atkinson
Posted:
9/1/2019
E-mail:
eagleman6904@gmail.com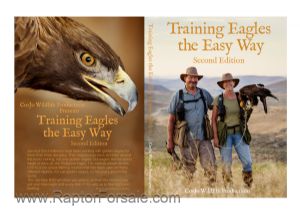 newest eagle training DVD
go to www.joeatkinsonseaglejournal.com
Name:
Shane Jorgensen
Posted:
10/31/2016
Website:
https://youtu.be/4ASGXxLNoGI
Phone:
541-405-1240
E-mail:
Shanejorgensen@hotmail.com
Location:
Oregon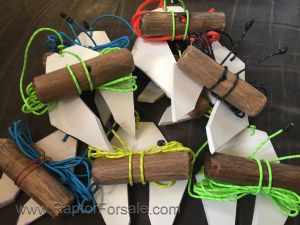 These are accipiter lures. I made a little video to show how they work and the advantages of owning one.
The price is $20 plus free shipping in the lower 48.
To everywhere else they are $20 plus shipping above $5. For example if shipping costs $8 you'll pay $23 total. Not bad.
Watch my video and check out my lures. I'm sure you'll like them.
https://youtu.be/4ASGXxLNoGI
Any questions please feel free to ask. Thank you
Name:
ERIC VERRET
Posted:
4/27/2016
Phone:
15705569556
E-mail:
ericverret80@gmail.com
Location:
USA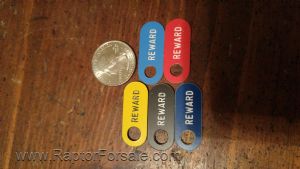 Reward tags with your phone number on them. 5 colors available for $5.00 each and free shipping call or email me for more information and orders
Name:
Justin Penfold
Posted:
8/4/2015
Website:
Www.raptorfood.com
Phone:
727-207-6753
E-mail:
Info@feedersplus.com
Location:
Brooksville, fl but can ship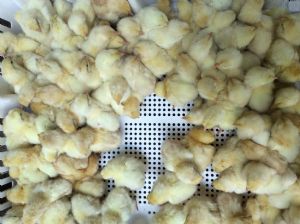 Frozen quail and day old chicks
We are a state licensed game farm by FL Fish and Wildlife
Check out our website for pricing and info
Www.raptorfood.com
$29 shipping for up to 10 bags of product available to : AL, DE, FL, GA, KY, LA, MD, MS, NC, SC, TN, VA, WV. If you live in other areas contact us for a shipping quote.
Name:
Scott Rhodes
Posted:
7/4/2015
Phone:
8173000179
E-mail:
featheredhatchery@yahoo.com
Location:
Hillsboro TX
We raise quail for Raptor training and food. We have A&M, Coturnix, Bob WHite and gambel quail. Also have Ringneck Pheasants. We hatch about 800 birds a month. All birds are tested by the state and we have our gamebird breeders license. Contact us for any questions.
Name:
Jon Taylor
Posted:
1/31/2014
Phone:
8013589285
E-mail:
jtfalconry@gmail.com
Location:
Pleasant Grove, Utah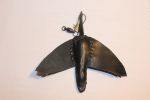 Now for sale Kangaroo Leather Rotating Lures
All sizes
Kestrel/Merlin $15
Coopers/Prairie $17
Goshawk/Peregrine $20
Red Tail/Gyr $22
Will ship for free to USA!
Name:
Christian Shellabarger
Posted:
9/28/2013
Phone:
678-378-6308
E-mail:
Cashellabarger@gmail.com
Location:
Newnan, GA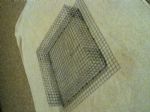 Bal Chatri hawk trap. I make these myself and have had many hawks trapped on my own trap. It keeps your rodent well protected, sturdy, and cheap. For the nooses just tie fishing string into nooses on top with a good bit on the corners. I'm asking $50.