Tweet
Augur buzzard For Sale
The adult Augur Buzzard has white under parts and under wings. The female has black on the lower throat. Juveniles are brown above and buff below, the under parts later becoming white. There is a melanistic form of Augur Buzzard, all black, except for grey and black-barred flight feathers and a chestnut tail. About 10% of birds are melanistic, but the proportion rises in forested areas with high rainfall to as much as 50% in some areas.
Call is a barking ku wow ku-wow of Augur Buzzard.
Augur Buzzards and European Buzzards
Name:
William
Date:
6/4/2020
E-mail:
Email this seller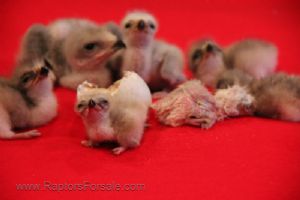 Augur Buzzards and European Buzzards from totally unrelated blood lines now available. Parent reared young of various ages. Email for details....