Tweet
Eurasian Eagle Owls
Eurasian Eagle Owls
Name:
Miguel
Date:
4/13/2023
Website:
Phone:
818-359-3013
Email:
Email this seller
Location:
Ft Wayne

,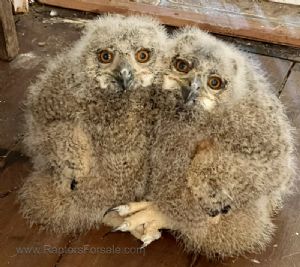 Four week old DNA sexed male Eurasian Eagle Owls.

Willing to drive reasonable distance from Ft Wayne to meet up for delivery since shipping has been so unreliable.

I've been raising them in my home and they are ready to go to new homes that know what it takes to own one of these beautiful birds. They are non native to the USA and don't need permits to keep them.



$4000 cash on delivery.
Email this page to a friend