Tweet
Eurasian Eagle Owls Available
Eurasian Eagle Owls Available
Name:
Tanya
Date:
6/9/2021
Website:
Phone:
7166528646
Email:
Email this seller
Location:
Buffalo

,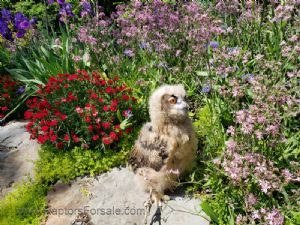 We have our second clutch of Eurasian Eagle Owls hatching now (first egg hatched 6/9/2021) that will be available soon as well as one DNA male (pictured) hatched April 4, 2021 available now.

We do require large raptor experience to acquire an eagle owl.

$3,800 + transport costs.

E-mail is best way to contact.
Email this page to a friend