Tweet
2021 Pure Gyrfalcons
2021 Pure Gyrfalcons
Name:
JOHN DAHLKE
Date:
1/12/2021
Website:
www.gyrfalconranch.com
Phone:
Email:
Email this seller
Location:
Pinedale

,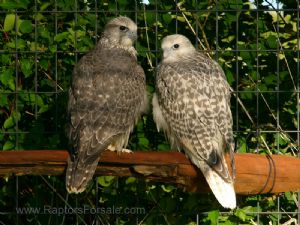 Pure Gyrfalcons available for 2021 hawking.



Our breeders represent the finest bloodlines available in the USA. Colors available should be classic white, silver and grey. Male and female gyrfalcons are the same price.



All eyasses will be produced from natural incubation and hatching under adult falcons.

Imprints available on special request.



CITES-registered for international sales and shipping, but prefer that these birds go to American falconers.



The clock is ticking on hawking sage grouse, so if pursuing this exceptional quarry is on your bucket list do not put it off.



Visit www.gyrfalconranch.com for more details.


Email this page to a friend